22


Kevin
Raine

Defence

Sponsored by
Date Of Birth 28/05/1993

Height 6'1"

Hometown Dryden, Ontario, Canada
Stats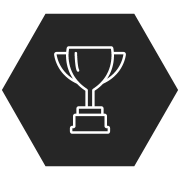 3 Championships - J Ross Robertson Cup, Calder Cup & EIHL
4 Seasons played, for Belfast Giants
27 Inches of hair donated to local charities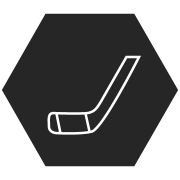 105 Blocks last season
BIOGRAPHY
Revered in Belfast for his tenacity and physicality, 28-year-old fan favourite Kevin Raine has returned for a fourth campaign in Teal with renewed focus; poised to retake his place among the very best Defencemen in the EIHL.
The man dubbed 'Raine Gretzky' can, on occasion, light the lamp when it matters - but he is perhaps best known for his expertise on the penalty kill. A cool head in stressful situations and a fierce defender in his own zone, Raine has built his reputation on a willingness to block shots and put his body on the line for the team.
That team-first mentality earned Raine an Assistant Captaincy from Adam Keefe in 2019-20, and the Dryden, Ontario native has reaped the rewards of his sacrifice with two Challenge Cups, an EIHL League Title and a Conference trophy to date.

But Belfast is not the first city where Raine has played a huge hand in raising banners. He hoisted the AHL's Calder Cup in 2014-15 with the Manchester Monarchs; part of an incredible roster, which featured two-time Stanley Cup winner Mike Richards and Spittin' Chiclets superstar Paul 'Biz Nasty' Bissonette.
He was also an OHL Champion in 2011/12 with Ontario's London Knights, winning the Memorial Cup alongside a host of future NHLers, including current Vancouver Canucks Captain Bo Horvat.
With 130 AHL games under his belt, and now aged 28, Raine has long played the game and conducted himself off ice with a confidence and maturity usually seen in much older players. Despite a storied career to date, it's hard to escape the feeling that there is much, much more to come.
Read More