2


Sam
Ruopp

Defence

Sponsored by
Date Of Birth 03/06/1996

Height 6'4"

Hometown Zehner, SK, Canada
STATS
129 Draft pick position by Columbus Blue Jackets, 2015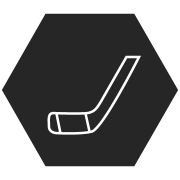 70 Games played for College team, Saskatchewan Huskies
193 Centimetres, 6'4" tall - (literally) a Giant
8 The eighth Giant in jersey #2
Biography
It is often said that hockey is a small world. 25-year-old Defenceman Sam Ruopp signs for the Belfast Giants from the ECHL's Allen Americans, but if you dig a little deeper into the Regina, Saskatchewan native's career to date, there's no shortage of familiar names.
Ruopp played top tier Canadian college hockey with USports side the University of Saskatchewan, where he shared a locker room with former Giants Josh Roach, Jesse Forsberg and Kendall McFaull.
He credits these former teammates with opening the possibility of playing in Belfast once his studies had finished, alongside the many conversations he had shared with Giants Head of Hockey Operations, Steve Thornton who has kept in touch since Ruopp's college days.

Prior to his studies, Ruopp played junior hockey in the WHL. He was named Prince George Cougars' Defenceman of the Year in three of his four years in British Columbia, also Captaining the side for much of his time there.
A duel national, Ruopp holds a UK passport but this season in Belfast will be his first time overseas. The former 5th round NHL draft pick (Columbus Blue Jackets) is relishing the thought of playing in front of the Teal Army and will have the comfort of yet another familiar face in the room, in former Allen Americans teammate Scott Conway.
Read More